Badulla district is of great value to tourists. The main reason for this is a large number of tourist destinations. That is why Badulla is one of the most sought-after tourist destinations in Sri Lanka. There are a large number of waterfalls in the Badulla area. Rawana Ella Falls and Dunhida Ella Falls are the main ones. Among them is the name of another major waterfall. That is Diyaluma Falls. A beautiful environment surrounds this waterfall. That is why the photos taken at this place are of great value on social media as well.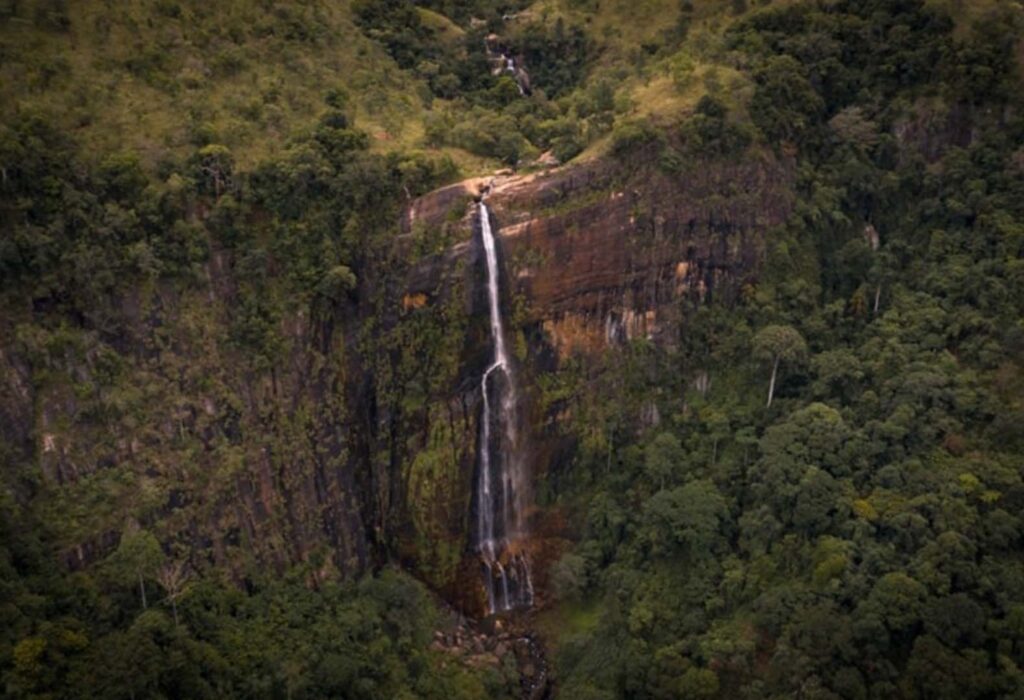 Location area and route
Reaching the melting waterfall is not so difficult. It is located in the Koslanda area, which is the closest area to the Badulla area. This waterfall falls near the Badulla-Colombo main road. This waterfall is famous as another waterfall that can be seen from the road itself. Many people who visit Badulla, as well as Nuwara Eliya, often visit this place. This place is definitely one of the most popular travel photo collections in Sri Lanka.
This waterfall is considered to be the second tallest waterfall in Sri Lanka. It is second only to Bamarakanda Falls. Its height is 220 meters. It is the 361st tallest waterfall in the world. Punalaga Oya, a tributary of the Kuda Oya, a tributary of the Kiridi Oya, supplies water to this waterfall. This waterfall is named after the Sinhala word for "fast-flowing water".
Upper Diyaluma Falls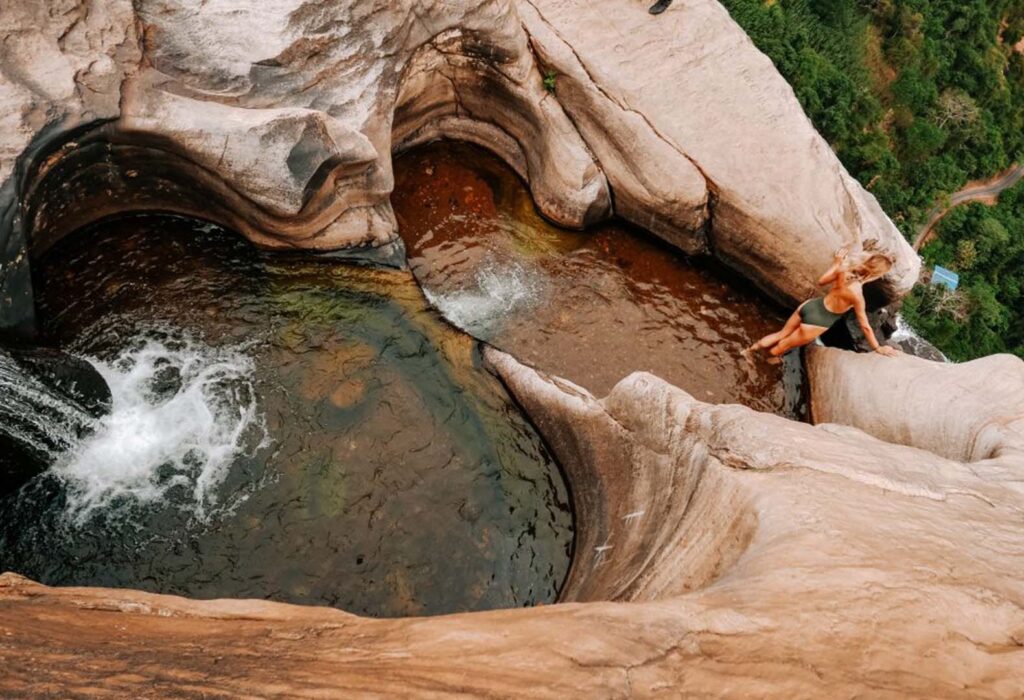 The most popular part of the waterfall in terms of tourism is the top of the waterfall. The most responsive travel photos are created on top of this waterfall. At the top of the waterfall are large pools formed by the flow of water. Most people like to swim in them. Those pools are as far as the point where the waterfall falls. In addition, there are several other small waterfalls on top of this waterfall. It is located behind the aforementioned pools. This place is easily accessible by road.
This place is also a very valuable place for tourists. Different plant varieties can be seen here. The surroundings are also very beautiful. The eyes should be lucky to see the beauty of the surrounding area when you come to the top of the melting waterfall.