Colombo is the commercial capital of Sri Lanka.  The city of Colombo is famous among various tourists.  Every tourist who comes to Sri Lanka comes to the main city, Colombo.  This city is their first stop.  That is why there are many hotels in this city with unique facilities.  Both locals and foreigners are welcome to stay at these hotels.  Meanwhile, there is a special demand for Jetwing Colombo 7.  This hotel is located amidst the beauty of the city of Colombo.
Jetwing Colombo 7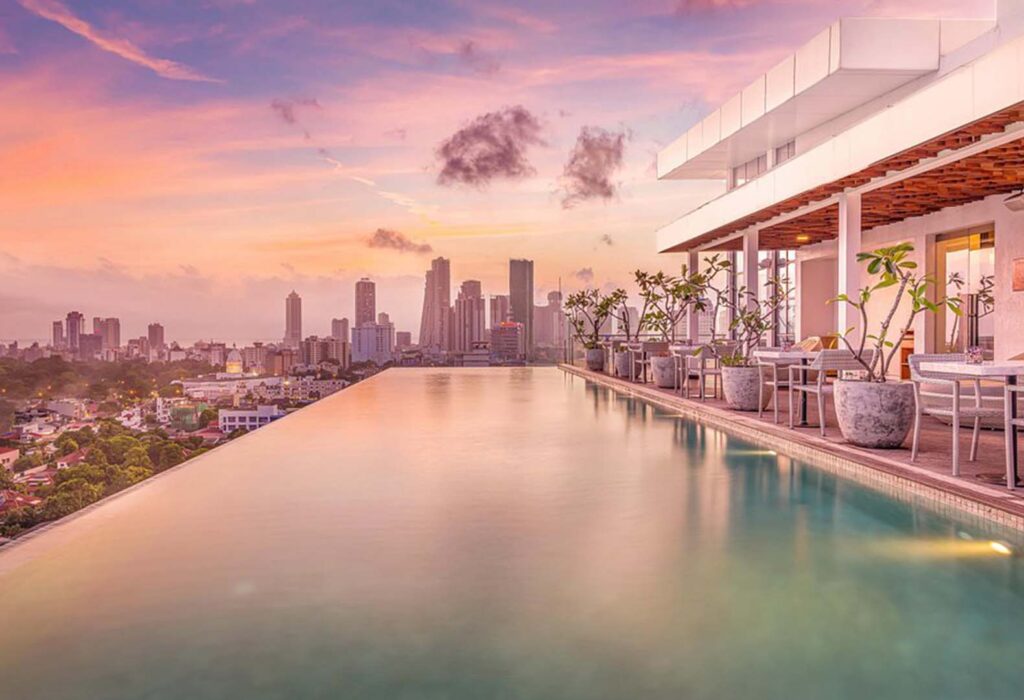 This beautiful hotel is located at Ward Place, Colombo 7.  The hotel has a very complete finish.  The beauty of the city of Colombo can be seen from the swimming pool.  This hotel is becoming more and more popular as a family getaway.  The finish of this hotel has become even more popular.  It is amazing to have such a quiet place in the busy city of Colombo.  As such, this place is a quiet place.  Many people come to this place for fun.  The specialty of this hotel is that you can enjoy a beautiful sunset while spending the evening in the swimming pool.  That scene was a great experience.  That's why the photos taken in the evening in that swimming pool are so popular.
Facilities and Amenities
Rooftop Infinity Pool
Postal Facilities
Frangipani Spa
Airport Transfer, Car Hires, and Parking Facilities
Gymnasium with Panoramic City Views
Left Luggage Facilities
Outdoor Activities and Excursions
In addition, more facilities and information can be found on the hotel's website.  Everything can be done through that website, including facilities and hotel reservations.
What are the places to visit in Colombo?
Colombo is a very popular tourist city. Although it is more urbanized than other parts of Sri Lanka, it has many beautiful tourist spots. Among them are the tourist attractions around Colombo Fort as well as many tourist attractions in the vicinity of Colombo. Galle Face, Gangarama Temple, Sandun Garden, Colombo Museum are the main ones.