Sri Lanka is one of the most developed countries in the field of tourism.  Tourists from all over the world visit this country regularly.  They come back again and again because of the tourist value of Sri Lanka.  Due to this much of the tourism industry has been created in this country.  Of these, the hotel industry is the most developed and superior.  Many visitors to Sri Lanka have turned to tourist accommodation, hotels as well as villas.  Some of these hotels, as well as villas, have become world-famous.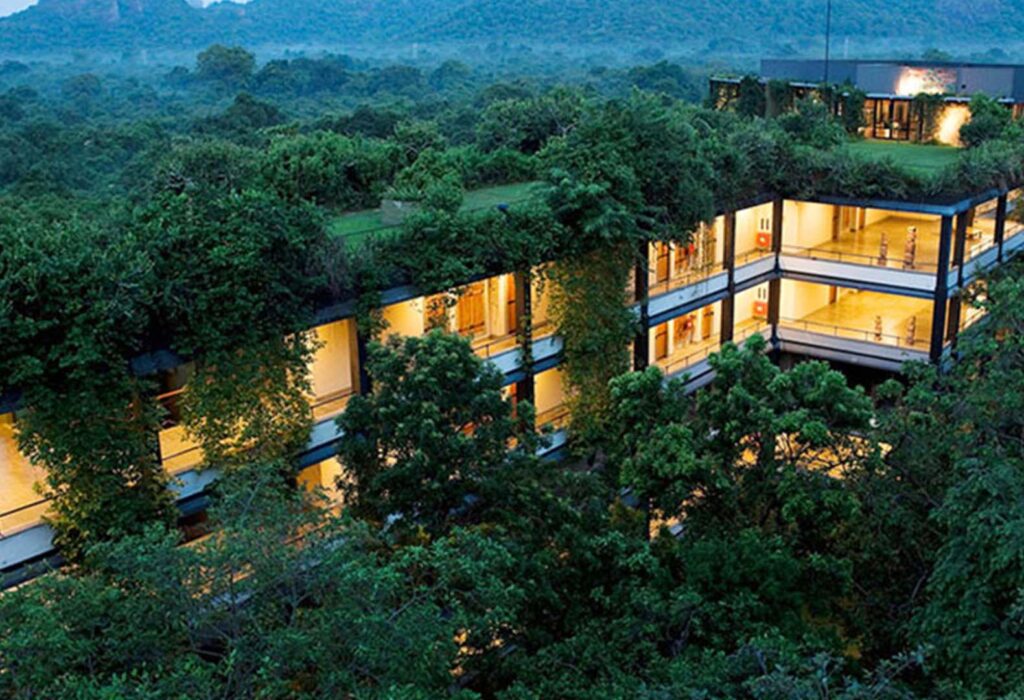 Heritance Kandalama Hotel
The Heritance Kandalama Hotel is considered by many to be the most popular and most beautiful hotel in Sri Lanka.  It should be noted that the main reason for this is the home decoration.  The design of the house was designed by world-renowned architect Geoffrey Bawa.  This hotel is located in a very valuable area for tourists.  The hotel is owned by Aitken Spence, a well-known company.  This hotel is equipped with all the tourist facilities.  This hotel has a special attraction for foreign tourists.  That is why many people come to get the service of this hotel.
The construction of this hotel is different from other hotels.  The reason for this is that this hotel has been built as an eco-friendly green hotel.  As mentioned earlier, the hotel was built by Deshamanya Geoffery Bawa, one of Sri Lanka's finest architects.  He is the inventor of many of the greatest creations in the country.  The hotel is one of the most beautiful pieces of architecture in the country.
services
Restaurants
Bar
Spa
Weddings
Cafe
You can use the Heritance Kandalama website for more information.
Surrounding environment and tourist destinations
As mentioned earlier, this hotel is located in a very valuable tourist area.  The UNESCO World Heritage Sigiriya and Dambulla Cave Temple are the main tourist attractions in the area.  In addition, you can visit many other places such as Pidurangala, Kandalama lake.  In addition, you can also see elephants here.  You will also have the opportunity to ride an elephant in the surrounding area.