Sri Lanka's beaches have a variety of tourist attractions.  Mirissa, Galle on the south coast is such a unique attraction.  The south coast, as well as the southeast coast, is a major tourist attraction.  Arugam Bay beach is one of the most popular tourist attractions on the southeast coast.  Moreover, Arugam Bay beach is a very popular place for surfing.  Moreover, it is a beautiful beach that has attracted tourists from all over the world.
To the most beautiful beach on the southeast coast
This beach is located 320 km east of Colombo, the commercial capital of Sri Lanka.  Arugam Bay beach is located 117 km south of Batticaloa, the main city in the Eastern Province.  The nearest town to this beach is Pottuvil.  It is located 4 km from there.  This area was a predominantly Tamil area many years ago and is now predominantly Muslim.  It is a very peaceful and frequented area.  There are also ancient royal temples built in this area under the patronage of ancient kingdoms including Anuradhapura.
Modern tourist paradise
During the separatist struggle, the area was primarily based on the fishing industry. As a result of the peace coming to the area, the tourism industry was rebuilt. Currently, the fishing industry in this area is at a very low level and there is a large number of tourists. Tourists from different countries often visit this beach. That is why only the tourism industry is seen around this beach. There are also a number of major tourist attractions in Eastern Sri Lanka.
Yala National Park
Pasarichenai Beach
Kumana National Park
Panama Beach
Okanda Beach
Surfing sport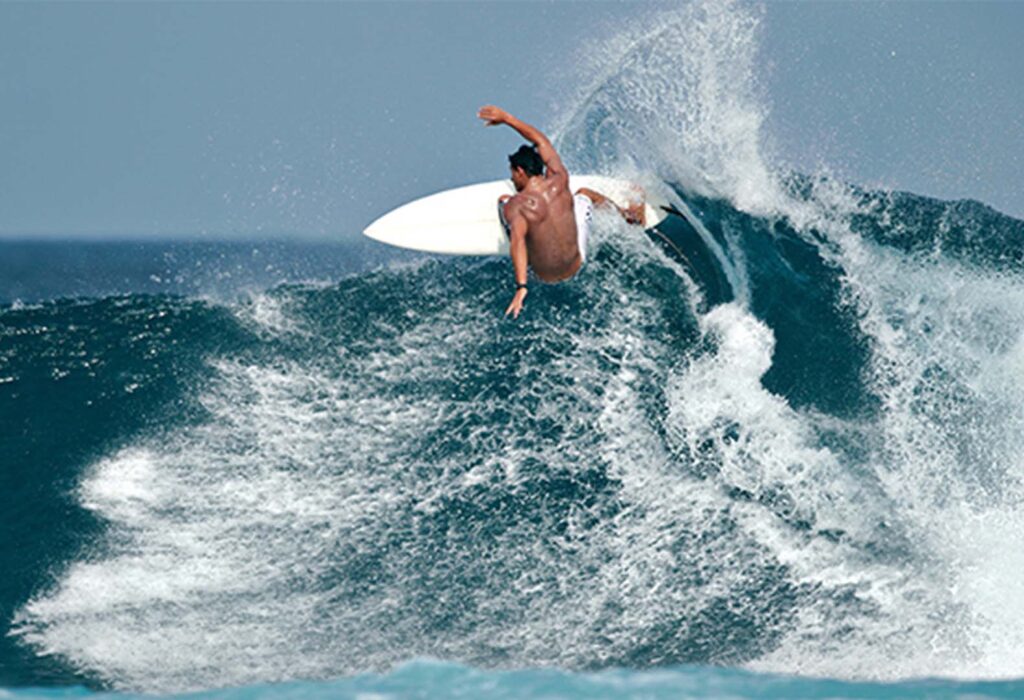 Arugam Bay is the only beach in Sri Lanka that is among the ten best-surfing destinations in the world.  It is also the only Sri Lankan beach to host international surfing competitions.  The beach has hosted various international surfing competitions since 2004.  This includes the So Sri Lanka Pro 2019 tournament.  World-famous surfers also visit this place regularly. 
photo credit : www.srilankainstyle.com