Since Sri Lanka is an island, there are many beautiful beaches around Sri Lanka. These beaches can be known as the main reason tourists come to Sri Lanka. In connection with that, even large tourist villages have been created here. This article includes details about 7 beaches that anyone visiting Sri Lanka must visit. If you are planning a trip to Sri Lanka soon, do not forget to visit these places.
01. Arugam Bay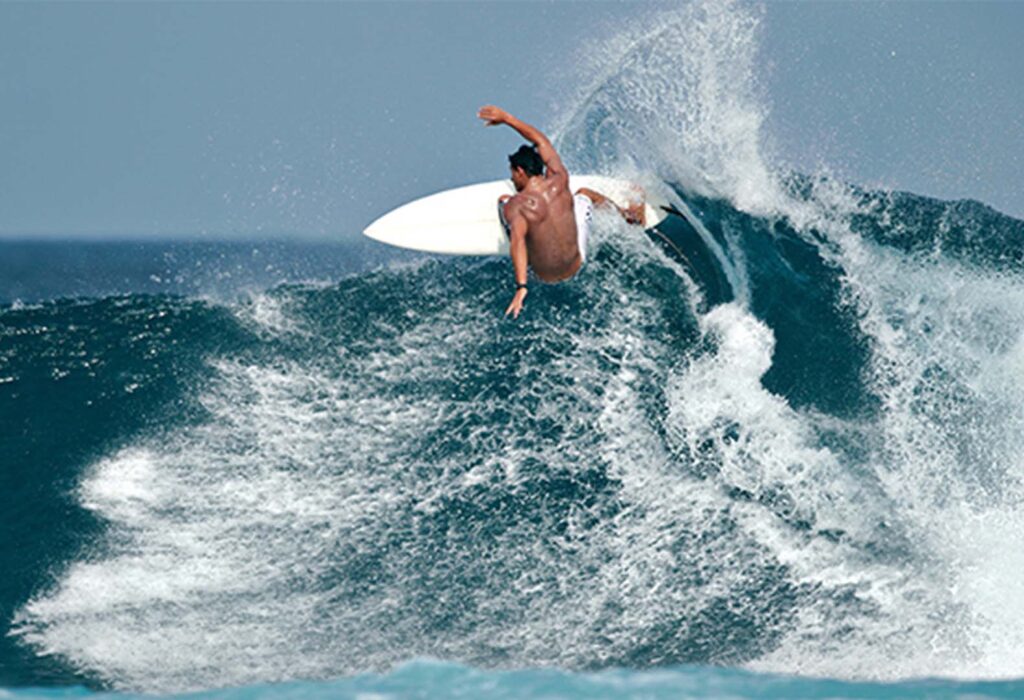 If a question is asked which beach has the highest tourist attraction in Sri Lanka, the answer many people is Arugam Bay beach. It is such a beautiful beach. A beach where you can watch the sunrise in the morning. This beach is the most popular among tourists in the world because this beach is one of the best beaches for surfing. The presence of this beach among the best beaches in Asia for surfing is the reason why this beach is a high tourist attraction. This beach belongs to the eastern beach belt. Located in an area belonging to the Ampara district. There are many high-quality hotels, cabanas, and villas here for you to stay at this beach. That's why you can spend a very beautiful vacation here.
02. Mirissa Beach
Among the most beautiful beaches in Sri Lanka, Mirissa Beach has a special place. This beach can also be known as one of the most tourist attractions in Sri Lanka. Anyone traveling to the Southern Province must visit this beach. It is a very suitable beach for sunbathing. That is why European tourists are often seen on this beach. You can experience the beautiful environment of the sea when you come to this beach. Coming to this beach, you can see many places including Coconut Tree Hill, Matara Beach, Senigama Temple, and Paravi Island.
03. Unawatuna Beach
Unawatuna beach can be known as another top tourist attraction in Sri Lanka. It is well understood how much this place is a tourist attraction because the photos taken at this place are widely posted on Instagram. Many foreign tourists are often seen in this area. Many European tourists who come to expose themselves to the sun choose these beaches because of their beauty of this beach. Coming to this beach, you will find many high-quality tourist hotels and accommodations. You can have a very good vacation with them.
04. Kalpitiya Beach
Kalpitiya Beach is the most beautiful accommodation on the North West Coast. Many foreign tourists come to see these beaches. These beaches are located in the Puttalam district. The people around these beaches are mostly engaged in the business of dry fish. You can see many related villages here. You who come to this beach can also go boating in the sea. But these beaches are more popular and unique because this is the main beach where you can watch dolphins. Many local and foreign tourists come to this beach to watch the dolphins. There are many beautiful and well-equipped tourist accommodations in this area.
05. Pasikuda Beach
Among the most beautiful beaches in the East beaches, Pasikuda Beach has a special place. This beach has a very beautiful environment. This is the beach where you can see the sunrise in the morning. Many characteristics of the eastern coast can be seen on this beach. The eastern region is dominated by Tamils ​​and Muslims, so you can even taste their food cultures. You can see many sea animals like jellyfish, and dolphins on this beach. This place is known as a place that foreign tourists visit without fail. Coming here, you can easily travel to many tourist places including Koneswaram, Nilaveli Beach, Marble Beach, and Panama Beach.
06. Galle Beach
Galle beach can be called a beach that does not need to be explained in terms of beauty. That's how popular the beach is all over the world. This is the most valuable beach to spend a beautiful evening in. World-renowned cricket commentator Tony Great once described Galle Beach as "If you can go to Galle Beach and eat a prawn vada and drink a king coconut, you can be inspired by heaven." It is so beautiful to experience it. Going to Galle Beach, you can see many tourist places including Galle Fort, Rumsala, and Jungle Beach. You cannot get the Galle beach tourist experience from any other beach in the world.
07. Coastline of Mount Lavinia (Mt)
The highest tourist beach near Colombo can be called Mt. A large number of foreign tourists reach this beach due to the fact that many of the world's mainstream hotels are located in this vicinity. I am right if I say this is the most beautiful destination on the West Coast of Sri Lanka. The rulers of many foreign nations who invaded Sri Lanka in the past chose these coastal areas as their accommodation because of the beautiful surroundings. The mansion built by Governor Thomas Metlant as his private residence is now also the Mt. Hotel here. Many foreign tourists reach this place easily because of the areas around Colombo. A beautiful beach where you can get a great tourist experience.